[2016] Giphy Arcade:
I created a micro gaming concept and platform that was acquired by Giphy.
I had imagined and created a gaming framework that uses interchangale GIFs as assets. I created an IDE (Integrated Development Environment), a collection of examples+docs, a collection of micro games, the ability to quickly "remix" the game assets with GIFs. This project was acquired by Giphy in 2017 and later released as
GIPHY ARCADE
. Giphy now uses this project with brands and artists to create micro game collections that users can play, share, and remix. Hype on CNN, It's Nice That, Wired, Engadget, and many more.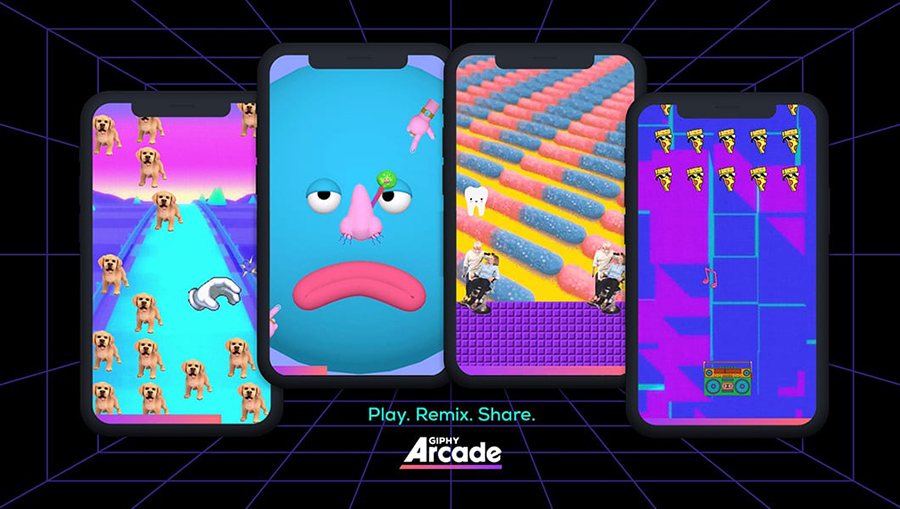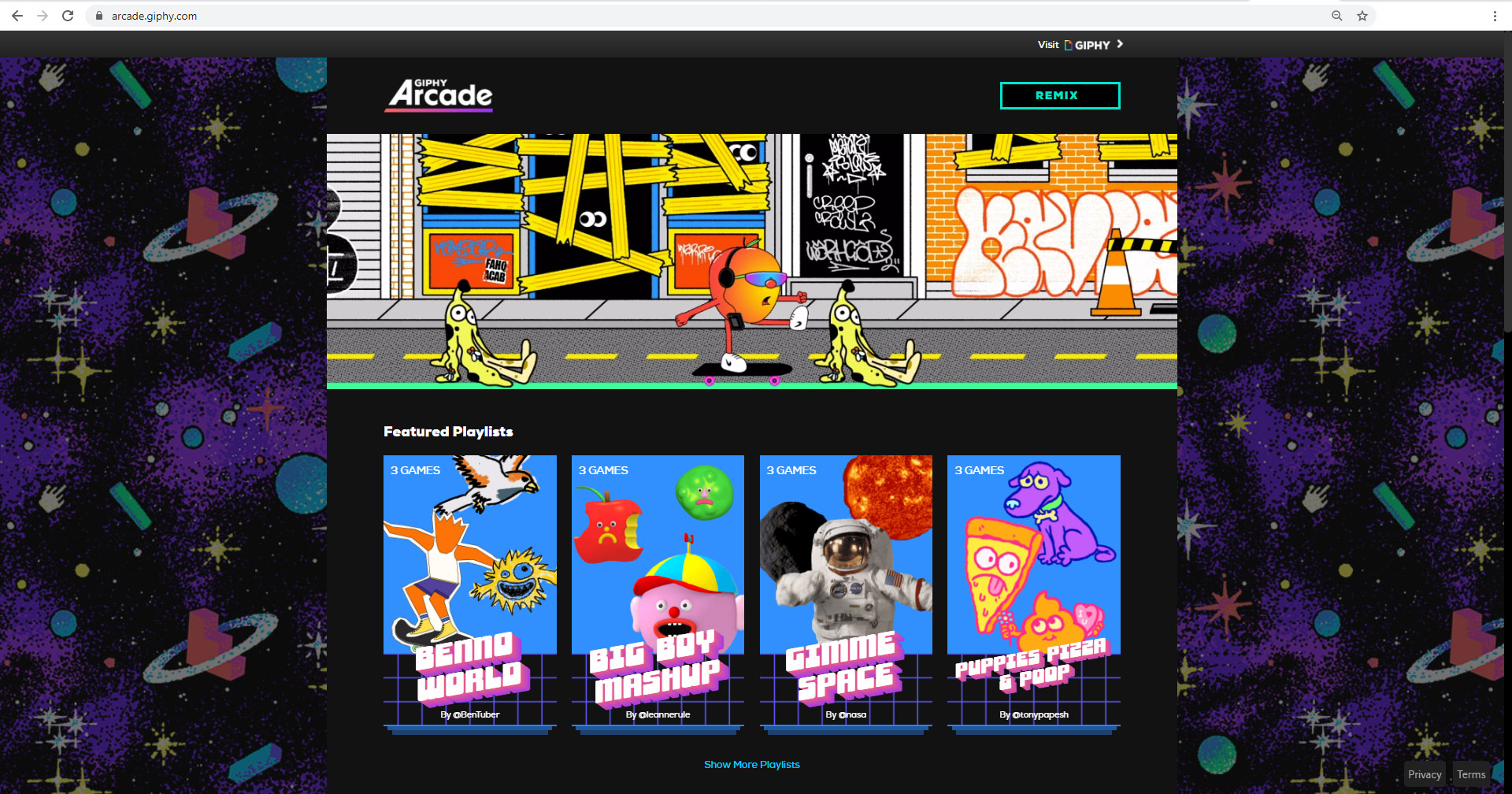 My 2016 Concept & Prototype Demo: Demonstrating my initial concept for quickly creating micro-games, applying GIFs as assets, then remixing the game by simply swapping GIFs.